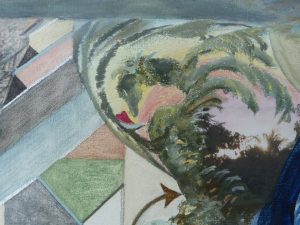 ♥♪♫Invitation to the Celebration of LOVE♥♪♫
Kuthumi and I will throw a Party on Saturday, 25th of November
and wanted to invite you to participate in this Event.
The 'KUAN YIN-Painting', that I created this summer in a period of 10 weeks,
has been the catalyst for this event. I will show the Original the very first time.
Though it is the experiences, that I made during painting and in this time, that went far beyond anything I could have ever expected,
that I want to share with you.
And more creations, that will be completed by then,
truely offer further reason to celebrate!
There will be a delicious, several menue, very 'sensual' dinner from the finest,
sexy music for dancing in a beautiful ambience
and there will happen maybe this, maybe this, maybe t h i s  –
whatever we want to create together, choose to experience and to receive…
Amongst our guests will be present also Kuan Yin, Adamus Saint Germain and
many more friends from the Spiritual Realms
and they are looking forward to speak and celebrate with us.
Starting at 3.15 pm, ending at about 10.45 pm
(we don't want to get too fixed about the ending)
Namaste!
Kuthumi and Cora
The energy-exchange for this event is 74.-€
By payment of the amount to the banc-account listed below until
1st of November, your seat is saved.
(seats are limited to 10, so when interested, submit as soon as possible)
reason for payment: 'Fest der Liebe, Nov. 17'
Cora Angelika Schwindt, Volksbank Dreieich,
IBAN: DE 82 5059 2200 0006 5899 79
Paypal:

There is a MERCURE-Hotel very close by (10 min walk), that has good prices,
Registration or questions: info@corakunst.de