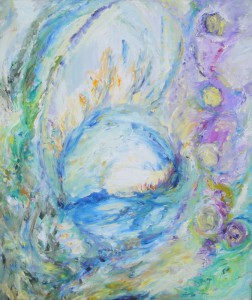 This second 'Sound-Painting', also painted in oil, was created on the first of March 2010 in a small church in Dreieichenhain, a village close to my Atelier with the friendly sponsorship of the priestess Nicole Oehler, heartfelt thanks, that we could be your guests!
(www.gongsonanz.de)
The Gong- and Colour- performance went on again about 3 hours.
From here a big 'thank you' to all the visitors and attendees of the performance!